DEADLINE FOR SOCIAL MEDIA CHAMP APPLICATIONS
Meet Our Current Social Media Champs!
Kristin Oropeza is a full-time Technology TOSA in Little Lake City School District and currently serves four school sites in the Norwalk/Santa Fe Springs area. Prior to becoming a TOSA, she worked as a special education teacher in a SDC classroom for seven years. Kristin has worked in public education for over 10 years and has worked in several districts across Los Angeles County. Kristin is also a Google Certified Educator Level 1 & 2, as well as an Apple Teacher. Kristin also advocates for Class Dojo as a Class Dojo Ambassador. She received her Masters of Science in Special Education from CSU Long Beach in May 2014. She utilizes 1:1 Chromebooks in the classrooms she works with and is an advocate of technology for ALL students – including her youngest learners! When she's not working, you can find her as the other half of the "Tech Tribe EDU" blogging team and presenting at teaching conferences, sharing her passion for EdTech with others!
Cristina Bustamante is an instructional coach in the Alum Rock School District at Ocala STEAM Academy where she focuses on supporting teachers on the strategic implementation of technology, creating curriculum for the STEAM elective class and working with grade levels on creating and implementing Design Thinking projects and Project Based Learning Units. With 16 years in education, she has worked with elementary and middle school as well as adult learners through the Krause Center for Innovation as a director of the math professional development program FAME and now EMpowered. Her love of learning has driven her to become a Google Certified Trainer, get involved with CUE, the Check This Out Podcast, and with the help of social media increase the size of her PLN. When taking a break from education she can be found reading a good book, playing board games, watching a baseball game or spending time in Disneyland with her son.
Judy Blakeney is a Google Certifed Trainer and Innovator, with a passion for strength-based education. She works as a middle school English/CTE Teacher and Instructional Coach at Aliso Viejo Middle School. She has a passion for self-directed learning using social media, particularly with Twitter and #CUEchat.
Shannon Tabaldo is the co-host of the My Tech Toolbelt Podcast. Shannon is the founding Director of the Innovation in Digital Education and Leadership (iDEAL) Institute at Loyola Marymount University as well as a Sr. Lecturer in the School of Education. Shannon is a Google Certified Innovator, a Microsoft Certified MIE, and has a passion for bringing equity in access when it comes to technology in education. Along with podcasting & teaching, Shannon loves to deliver workshops on blended learning, assistive technologies, G-suite and iPads. As an addicted Audible listener and Kindle reader you can find out with she is reading on GoodReads. As a self-proclaimed tech nerd, Shannon is happy when geeking out over the latest gadget or riding her electric bike around town.
Brenda Argano is the Producer and Editor for the My Tech Toolbelt Podcast with Shannon Tabaldo. She works in the private sector and is not in the education field. This new perspective brings a fresh approach to interviewing educators as someone who is not familiar with the education technology tools. Brenda asks the questions that anyone new to the space may ask. She enjoys listening to a wide variety of podcasts, solving puzzles and games, heading to Disneyland, riding her electric bike, and spending her free time in Mammoth, CA.
What is an OnCUE Social Media Champ? 
Our Social Media Team is made up of CUE members who are dialed into their PLN and the amazing work that comes out of classrooms, school sites, and creative individuals throughout the CUE community.
Currently, there are four specialty areas that make-up the OnCUE Social Media team:
Blog Author & Curator
A current personal blogger who agrees to post original pieces inspired by and highlighting CUE events, members, or relevant topics as well as CUE Sparks at OnCUE.
Podcast Creator & Curator
A current podcaster or podcasting team who agree to post original podcasts inspired by and highlighting CUE events, members, or relevant topics and CUE Sparks at OnCUE,
Media Producer & Curator
A current connected educator who agrees to post, promote, and support the CUE Community across social media. This person works closely with the CUE staff.
#CUEchat Coordinator
A current Twitter Chat moderator (ongoing or guest) who works with a team of volunteers to manage, moderate, archive, and publicize CUE's weekly Twitter chat on Tuesdays from 7-8pm PST.
Meet our Legacy CUE Social Media Champs!
Kristina Allison currently teaches language arts and computer science at the middle school level. She has been teaching for over 14 years and has taught language arts, social studies, RSP, German and even home economics for a short time. (She still feels she should apologize to those kids). She holds a masters in educational technology, teaches as a Lead Learner for CUE and serves as a director on the CapCUE board, a local CUE affiliate.  She is also a proud teacher consultant for the Area 3 Writing Project. She enjoys torturing students with her humor and reward all who laugh at her jokes. She us passionate about words–reading and writing them. She has two children who supply her with endless laughter and frustration.  Simply lie and compliment her on either her wit or her impeccable taste, and you'll get along just fine.
When combined with ninjas, TLC stands for Tech Learn Coffee. Just ask Lisa Nowakowski and Nancy Minicozzi, CUE's own TLC Ninjas.
Lisa currently teaches 5th grade, has been named Teacher of the Year at her school, and has been an Ed Tech innovator in her district for over 15 years. She is a PBS Digital Innovator and received the Crystal Apple Award in 2010.
Nancy began her career as a technology teacher and is now an instructional technology coach, helping other teachers meaningfully integrate new and shiny things into their classrooms. She loves collaborating with others, her family, coffee, and British comedy (not necessarily in that order).
Tom Covington and Mike Jephcott are two teachers from Bassett Unified School District in La Puente, California, talking about Technology Integration, giving ideas, troubleshooting, talking about SAMR and why we need tech in classrooms. This was a great way to get PD out to their teachers and they thought they should share it with everyone. Here it is. Visit their district page here: www.bassettusd.org and their resources at www.tomtalksabout.com.
Together, they make up TOSAs Talking Tech.
Sarah Thomas is currently sharing multimedia resources and producing/hosting our weekly CUE'd Up collection of member spotlight interviews and Sparks. She also works as Regional Technology Coordinator in Prince Georges County, MD. Sarah is the creative genius behind EduMatch, a global initiative that uses the power of social media in order to help foster collaboration and connections among educators.
Brian Briggs is currently the Director of Innovation and Instructional Technology for the Plumas Lake Elementary School District. Before being a Director, he was an EdTech Coordinator and prior to that, an educator for 12 years. Ryan O'Donnell is a high school social studies and technology teacher at Rocklin High School in Rocklin CA. He has been teaching since 1997 and has been an advocate for all things "tech" since he first began teaching.
Together, they make up the wacky Check This Out podcast team.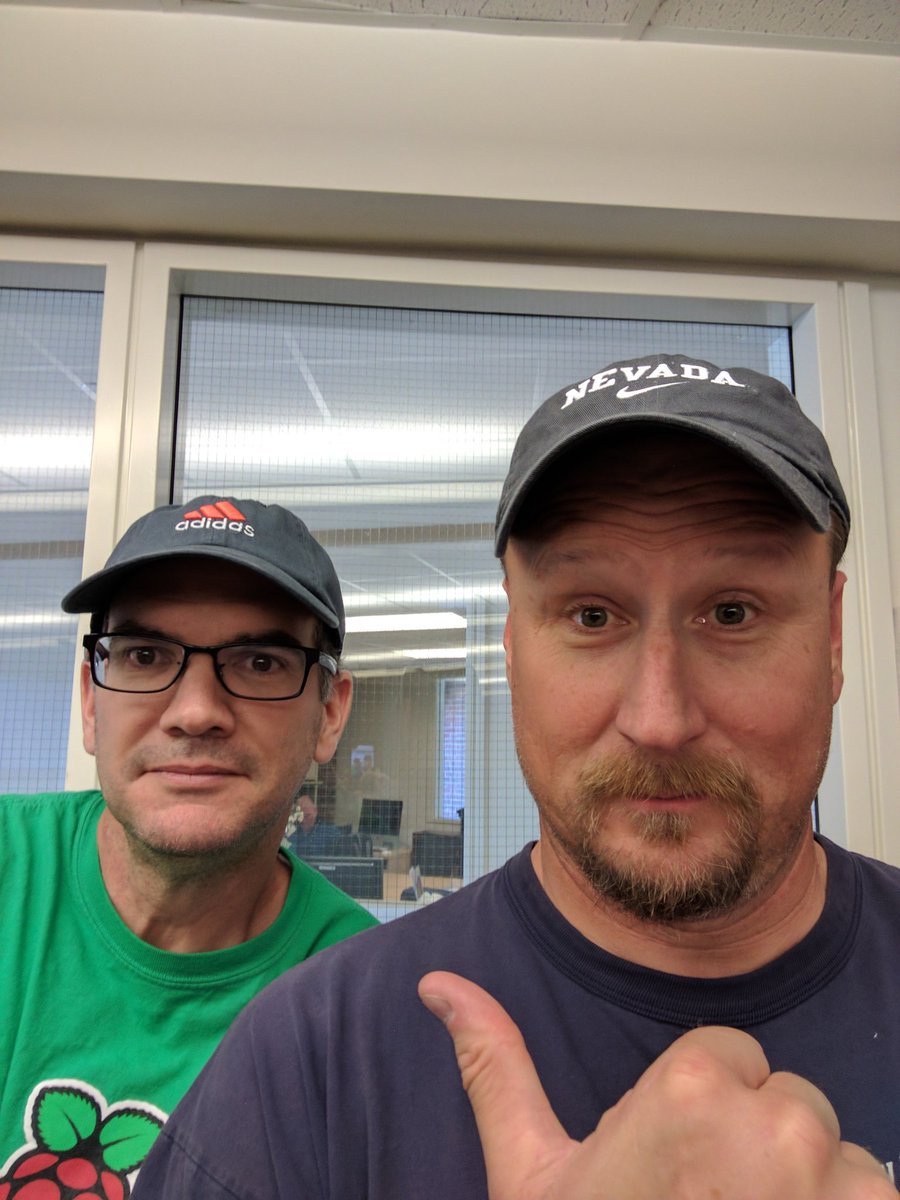 Cori Orlando is a mother of two amazing children and currently works as a TOSA in Simi Valley Unified School District. She is a co-moderator for both #SVTChat and #VCHSchat. Cori has presented various sessions for CUE Rock Star, CUE BOLD as well as within and outside of her district and county. She is also a frequent blogger on her site: http://leadinginlimbo.weebly.com/