Written by Past CUE President Brian Bridges
With virtual and blended learning exploding in growth, CUE created the eLearning Strategies Symposium three years ago to celebrate all things online and blended learning. Whether you provide students full-time online courses, individual courses to supplement your offerings, or if you "flip" your classes, the symposium is the only conference devoted solely to online and blended teaching and learning's progress, teaching and learning strategies, content, and professional development in California.
The San Mateo Marriott hosts the 2014 symposium on December 12th and 13th. Early Bird registration, which expires October 10th, is just $179 for individuals or $165 each for groups of two or more. Purchase orders for Early Bird rates will be honored if you register online by the deadline. After October 10th, registration increases to $199 for individuals and $175 for groups.
In addition to the dozens of concurrent sessions (see last year's schedule) and sponsor tables, attendees will be treated to two outstanding keynotes from current classroom teachers.
YouTube sensation Amy Burvall will keynote Friday, December 12th, at the eLearning Strategies Symposium. A Humanities teacher for more than 20 years, Amy is currently teaching Theory of Knowledge at Le Jardin Academy International Baccalaureate (IB) "world school" in Kailua, Hawaii. Her work in the History for Music Lovers YouTube channel (aka "Historyteachers"), which features history-based parody music videos with more than 10 million views, has appeared in Wired magazine, The Washington Post, The New Yorker, Honolulu Magazine, CBC, NPR, and international blogs and media.
Ramsey Musallam, flipped learning guru provides our closing keynote on Saturday, December 13th. Ramsey, a TED Talk alumnus, is a secondary science instructor at Sacred Heart Cathedral in downtown San Francisco and serves as an adjunct professor of education at the University of San Francisco and Touro University. He is the host of the Infinite Thinking Machine, an Internet TV show dedicated to sharing innovative ideas for teachers and students. Ramsey's TED Talk "3 Rules to Spark Learning" is widely popular with classroom teachers and was the lead talk on TED's first-ever PBS TV premiere, "TED Talks Education.
The San Mateo Marriott, a short, free shuttle ride from San Francisco International Airport, is centrally located by Highways 92 and 101 on the San Francisco Peninsula. Single and double rooms, which are $139 per night, include free wi-fi and self-parking. Room reservations must be made by Friday, November 25, 2014 to ensure the ESS group rate.  Secure your room through the eSS hotel reservation page.
Follow @elearns on Twitter for conference updates and Like our Facebook page.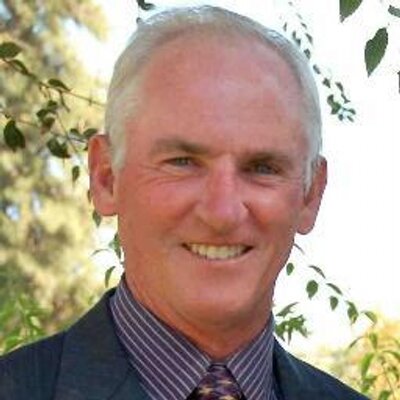 Brian Bridges is Director of the eLearning Strategies Symposium. Formerly Director of the California Learning Resource Network, he also taught middle school English-language arts, drama, and computers. When he's not working on ESS, he plays tennis and flies a Cessna 172.